I can't believe we're officially halfway through 2020!
WOW has it been one hell of a year. I think it's safe to say that back in January, when we took time to set goals & visualize our year, we did NOT expect any of this.
Just because this year hasn't been turning out the way we expected does not mean we should throw all of our goals out the window. Now more than ever it's important to be mindful and intentional about our goals and how we can best salvage the rest of 2020.
Free 2020 Mid Year Goals Worksheets!
Download this year's free 2020 Mid Year Goals Followup Worksheets to reflect on the year so far & make sure you're on track to meet your goals.
I encourage you to take some time this week to remind yourself what you had envisioned for 2020, reflect on the shortcomings and silver linings this pandemic has brought about, analyze any progress you've made on your goals, and form a plan for how to make the most of the rest of this year.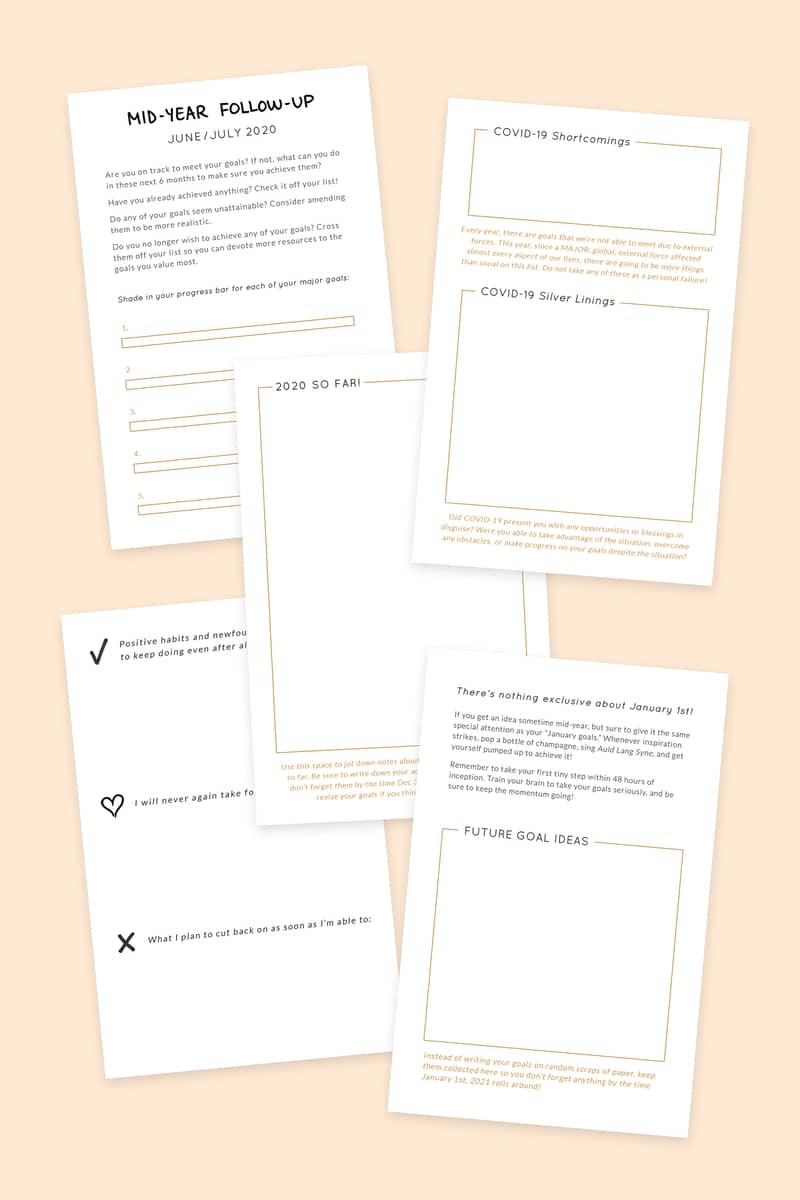 Hope you're hanging in there & wishing you all the best for the rest of 2020!
📷
Click here for more educational blog posts & free resources!